HINO Team Sugawara Conquers Dakar Rally For The 12th Time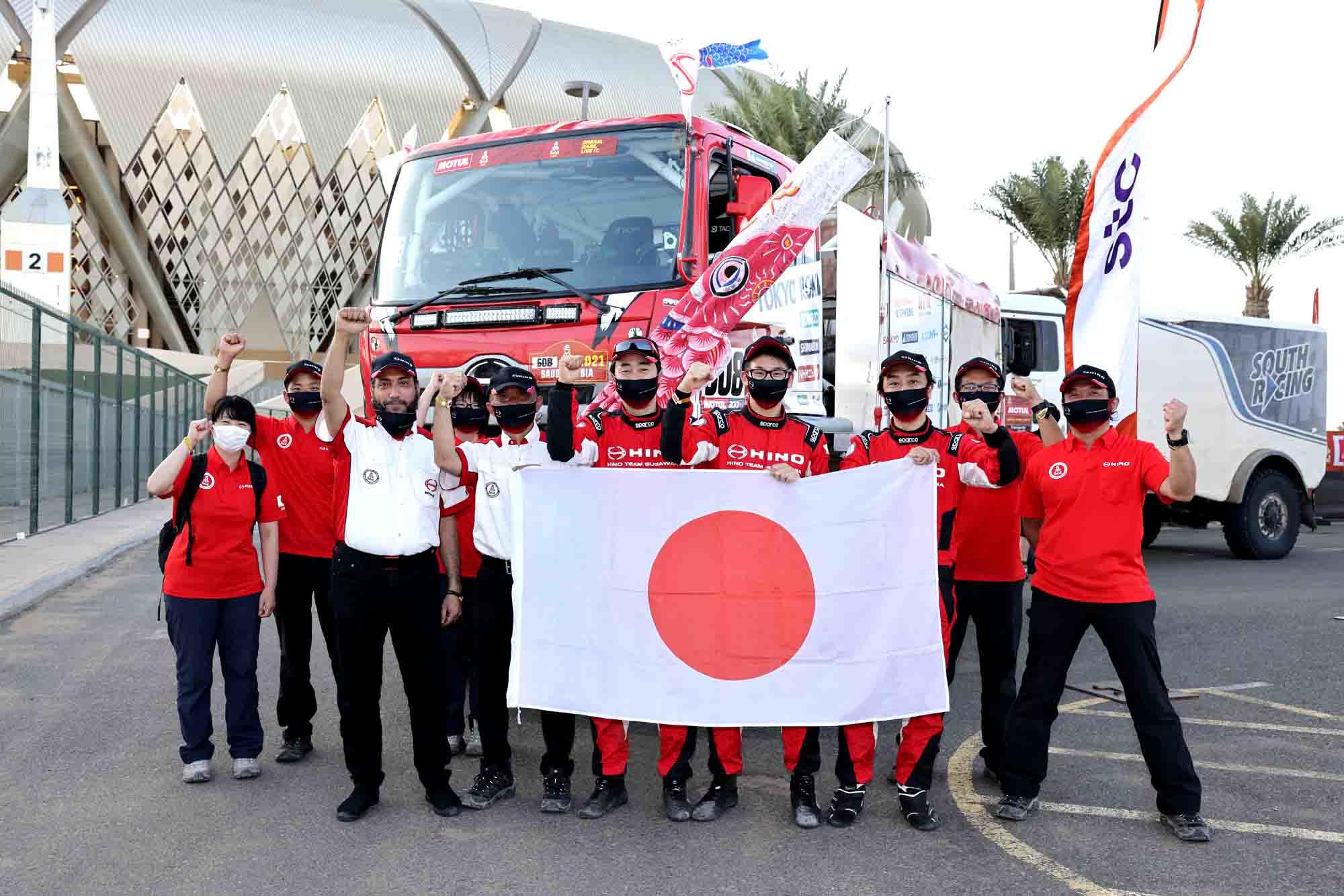 Hino Team Sugawara Rejoices in the Goal
In 2021, the world toughest rally was held again in the kingdom of Saudi Arabia. This time, the route was completely different with great expanse of the 2 million square kilometer, offering diverse terrain from rocky areas, valleys to giant sand dunes.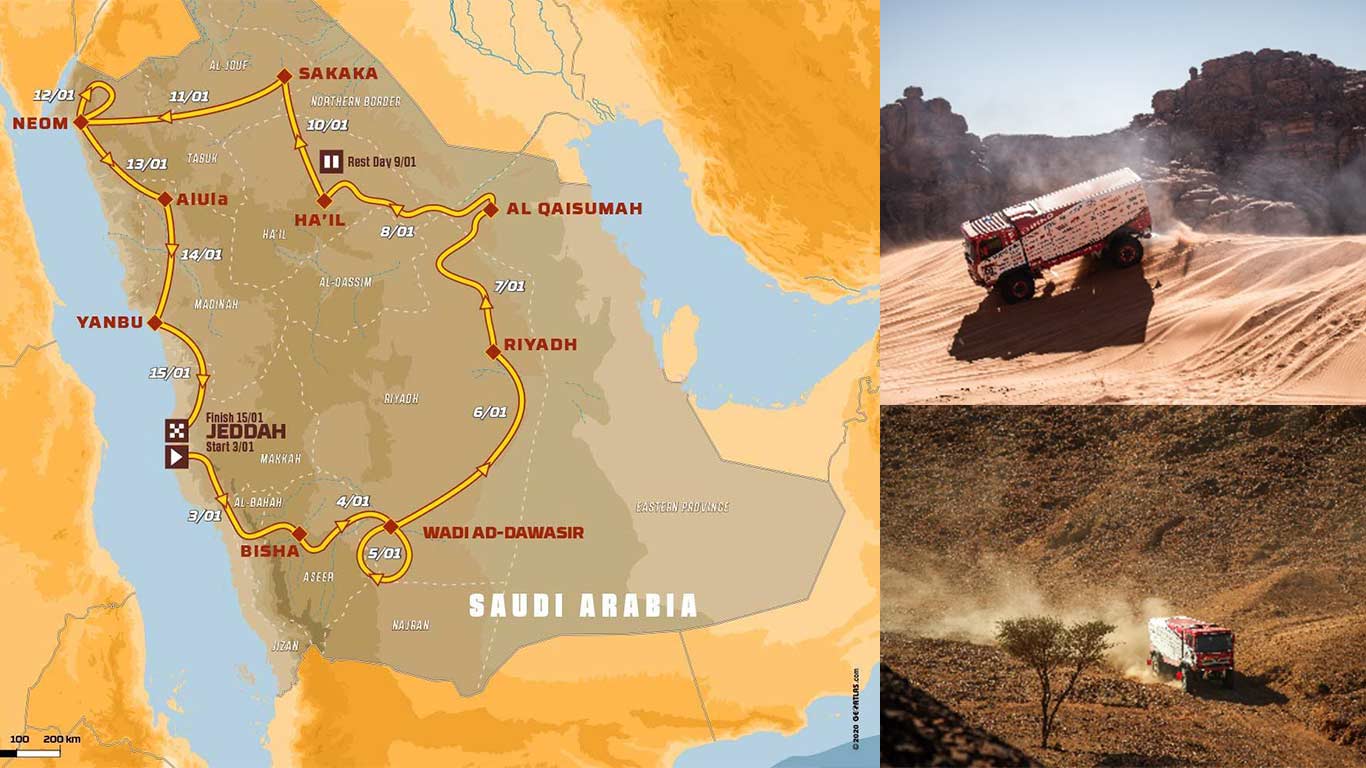 Hino Team Sugawara this year again has proven its legendary status by completing the Dakar Rally and winning in the "Under 10-Litre" class for the 12th Consecutive year.  This year the team has faced many hardships,
The terrain was extremely difficult and navigation was challenging. But despite the unfortunate accident that occurred in stage 3 in Wadi Aldawaser where the truck tipped over a dune and suffered major damage in the rear body and a broken windshield. The team has persevered and completed the stage with no windshield, facing the dust and cold head on, proving the toughness of the legendary team. On the 3rd day, the truck turned forward, causing many people to worry. It was a very difficult situation, but thanks to the support team's determination, the truck was restored.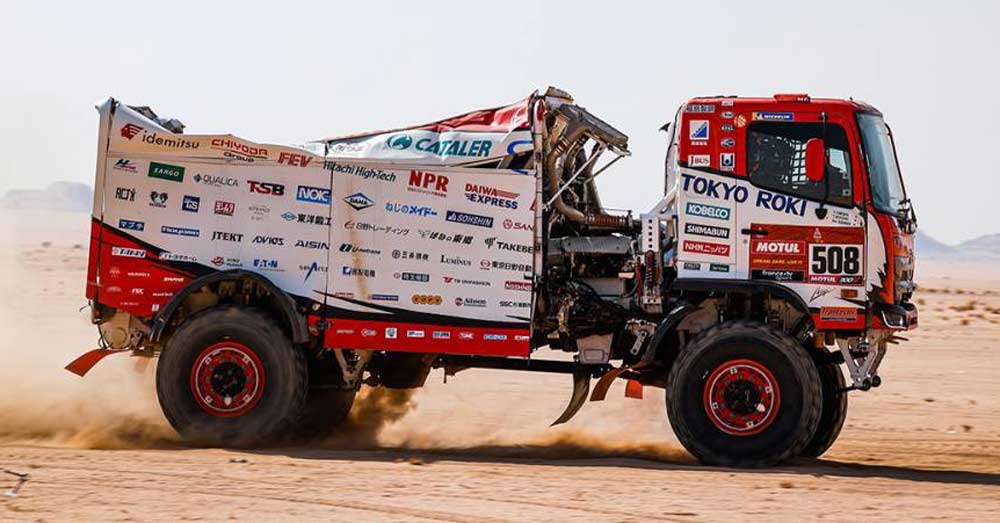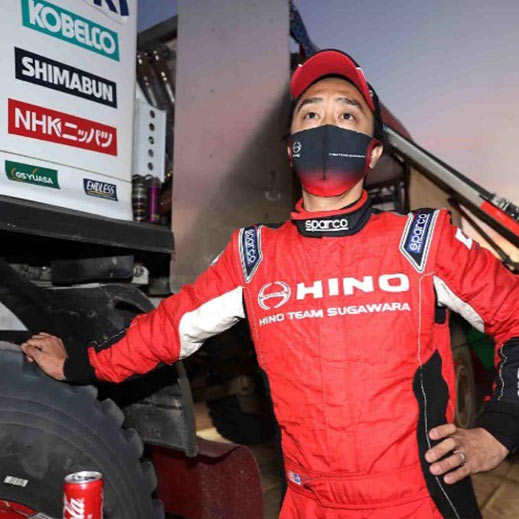 Mr.Sugawara said" Today, we reached the goal in Jeddah and were able to complete the race for 30 consecutive years as HINO, and achieve 12 consecutive victories in the less than 10 liter class. The message from all over the world was very encouraging. Fortunately, the chassis and drive train were not damaged at all, so we were able to continue the attack from the next day".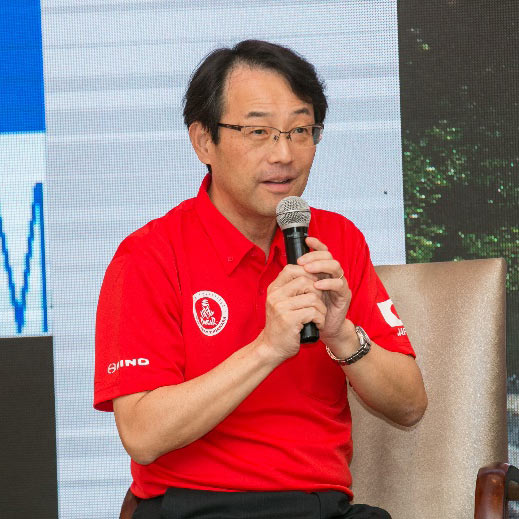 The Managing Director of Tsusho Jamjoom Trading Company, Mr. Tsutomu Mori stated "Hino participation and winning is a great testimony of QDR (Quality, Durability and Reliability) of its technology and innovation. Our Customers can rest assured that even when facing difficult situations, Hino will be a "True Business Partner" all the time.