The Hino Champion is back with LITTLE MONSTER
On the Dawn of New Year 2021, it is a great news that Dakar Event 2021 will commence on January 3, 2021 in Jeddah, Saudi Arabia. Despite all pandemic odds, Government of Saudi Arabia and Dakar management took the bold step to go ahead with this great event on Saudi soil.
The rich tapestry of landscapes in Saudi Arabia offers an almost infinite number of permutations to give the route of the Dakar a better flavor. Just as 2020 was a quest of discovery, the 2021 route will be a journey of exploration. Everything will be brand-new, with a completely different route from last year. Furthermore, the fastest sectors, where the difference comes down to raw power, have been trimmed to see the real skills of man and machine.
Hino Team Sugawara, the only Japanese truck brand is ready to take on the challenge again this year on the back of its stellar performance of participating and completing the race since 1991 without fail. Team Sugawara in fact will defend the prestigious title its hold for being No 1 in under 10 liters category for the last 11 years consecutively. Hino has consistently braved this rally with its lightweight and agile medium-duty trucks since the company first entered the race. The competing Hino 500 series medium-duty excellent mobility trucks is a "Little Monster" as fitted with AO9C-TI engine displacement of 8.9 liters, maximum power of 750 PS/2600 rpm and torque of 236 Kgfm/1200 rpm.

Hino Team Sugawara proudly happy to participate in this year's race in Saudi Arabia. Mr. Teruhito Sugawara has stated "last year's rally was a very tough race, but it was an eye opener, Saudi Arabia is such a beautiful country that is worth exploring, we proved that our truck still has the potential to conquer the Rally".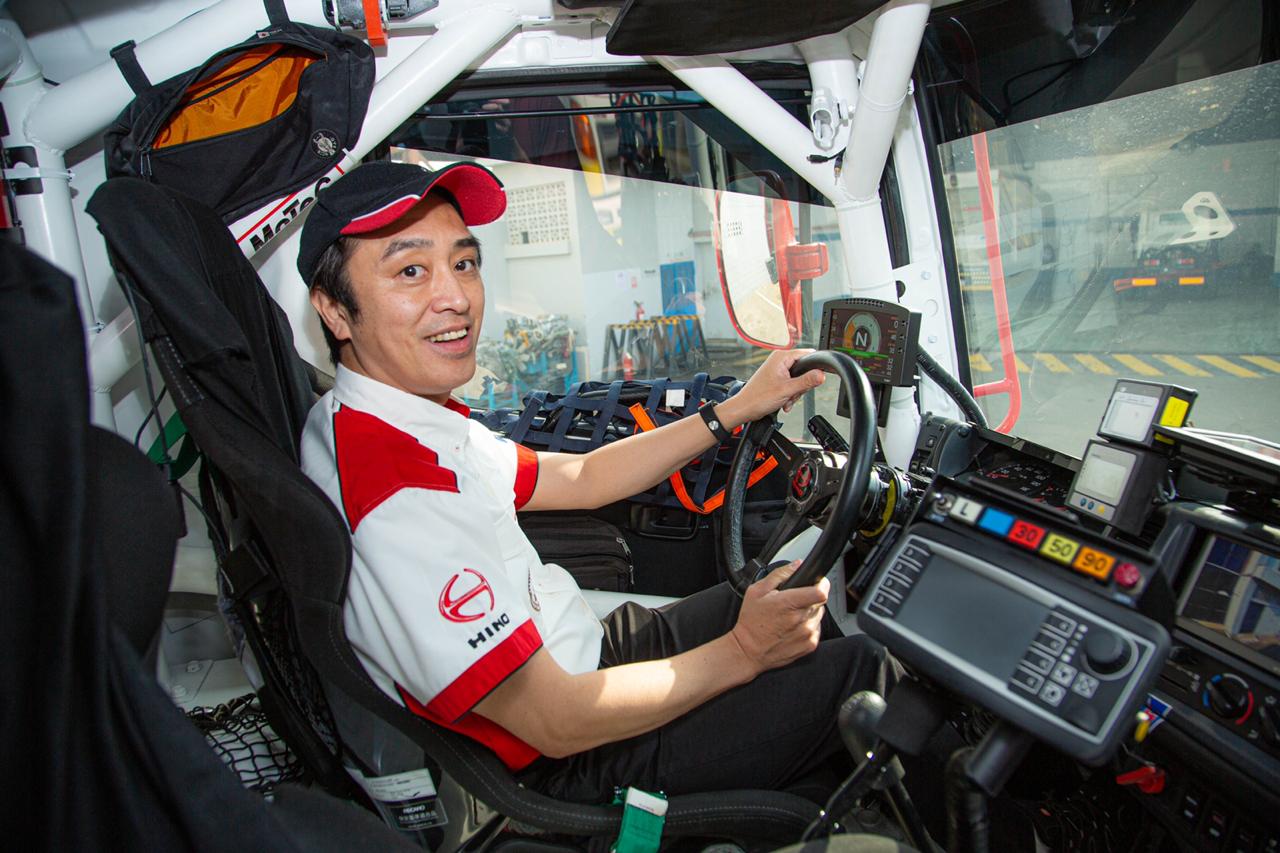 Tsusho Jamjoom Trading Company (TJT), the wholesale/retailer of Hino Trucks in Saudi Arabia anticipates Hino team will turn new leaf of history. Hino participation and winning is a great testimony of QDR (Quality, Durability and Reliability) of its technology and innovation. Like Dakar Truck, all Hino trucks are based on same QDR principle and that's why Hino – the global brand for all customers are reaping the true benefits of possessing Hino vehicles all along extended operating life.